Get your home ready for the holidays
Dec 08, 2022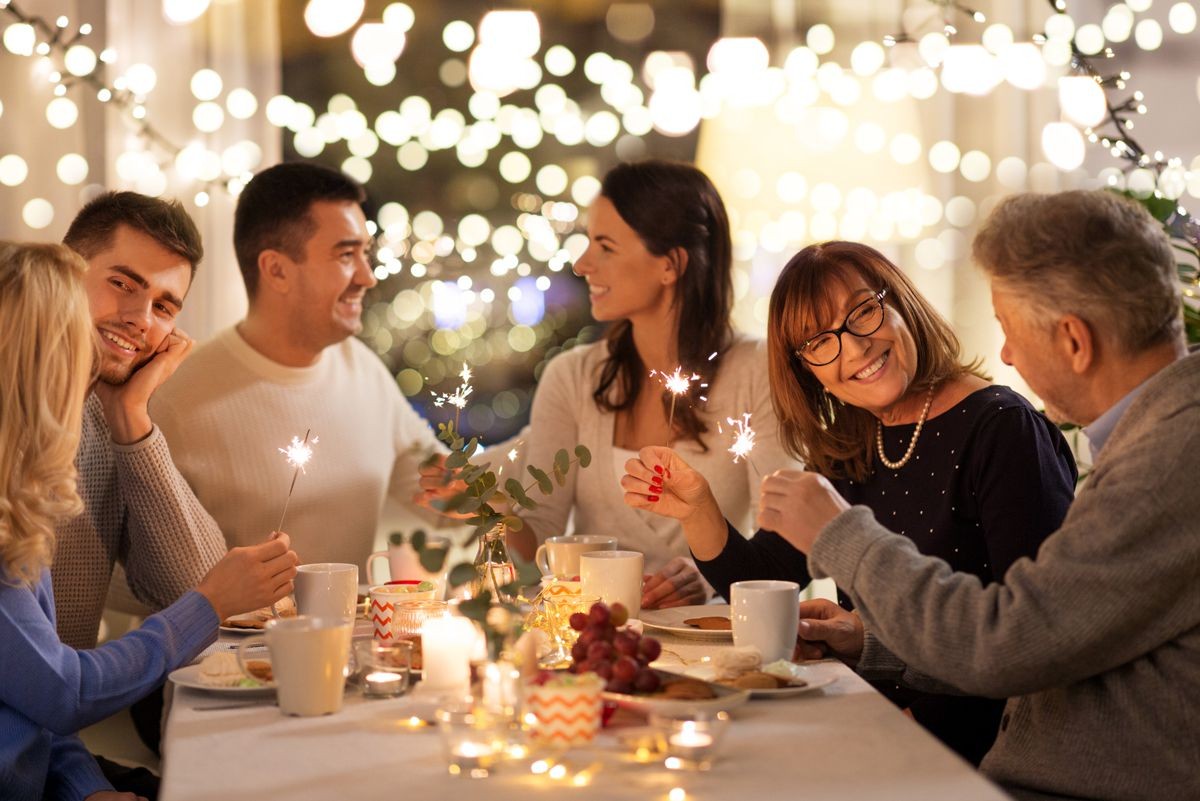 How holiday-ready is your home? Holiday season can be hectic. So much to do and prepare for, and not enough time to do it all. Instead of rushing around at the last minute to prepare before guests arrive, give yourself a break this year.
The following tips will help you get your home ready for the holidays before your to-do list explodes with event invites, gift-wrapping sessions, and other festive adventures.
Stock Up on Essentials for Your Family and Guests
Do you have enough food, paper plates, beverages, or even bed sheets or pillow cases to accommodate guests? Now is the time to make a list, plan ahead and go shopping. If you're going to run out of paper towels, or realize your toilet paper stash is rather thin, you don't want it to happen while you have holiday guests. So take inventory of what you need to stock or replensih for every room of your home - this may include guest rooms that you may not have used in months. You'll save yourself a lot of last-minute trips to the store during the hustle and bustle of holiday activity, and put your mimd at ease knowing you're ready.
Declutter and Deep Clean
Holiday festivities are more enjoyable in a home that has been thoroughly cleaned in advance. If you spend a lot of time cooking or plan on entertaining guests, then deep cleaning now is essential. Take the time to declutter every room of the home, and clean the smallest cracks, crevices, nooks and crannies that may not get attention on a daily or weekly basis. If you don't have time for thorough deep cleaning, consider hiring a professional cleaning service. They'll get your home sparkling so that you can enjoy cooking, decorating, and entertaining your friends and family with peace of mind.
Use Aromatics to Infuse the Air with Holiday Spirit
With a clean home that is well-stocked, you're ready to infuse the air with holiday spirit and make every day feel light and festive by bringing in enticing aromas into your home. Here are some simple strategies to make your home smell festive this holiday season:
• Fill a diffuser with a holiday blend of essential oils. You can buy them pre-mixed or mix your own with scents like peppermint, clove, wild orange, allspice, holy basil, fir needle, and nutmeg. Make sure to use pure essential oils from reputable sellers.

• Make stovetop potpourri by boiling water on the stove with aromatics like cinnamon sticks, whole cloves, orange peels, pine sprigs, and fresh ginger. You can also use fragrant herbal tea bags plus vanilla and almond extracts. This is a great alternative to a diffuser if you have someone in your household who is sensitive to essential oils.

• Place holiday-themed candles throughout your home. They're fast to light and will fill rooms with delightful aromas on demand.

• Look for scented pads designed to hang on your HVAC filter. They'll fill the entire home with pleasing aromas with little effort.
Get Creative with Decorations
Time to decorate! Nothing is more welcoming than a tastefully-decorated home to bring out and celebrate the cheerful, festive spirit of the holidays. The good thing is you can achieve that festive atmosphere without breaking the bank. So, time to pull out the boxes of decorations out of storage!
For example, you can hang a decorative wreath at your front door, create a festive spread across a mantle that incorporates large glass vases and candles. For Christmas, you might wrap garland around those vases and candles. After Christmas, remove the garland and add a string of lights that will illuminate the room for New Year's festivities a week later.
Throw some pillows on the couches, along with soft, comfortable blankets. Bring out the holiday bedspreads and sheets for the bedrooms. Take pictures of your family in matching holiday pajamas and have them professionally printed. Either slip those pictures in frames already hanging in your home or have them framed to fill a wall with some open space. Fill the air with holiday music and create memories that will last a lifetime.
Make the Small Things Count this Holiday Season
What really matters most during the holidays is spending quality time with your loved ones. Celebrate what's important - your family, your friends and the special relationships that give your life meaning. Appreciate the special moment of watching your child sip hot cocoa by the fireplace, or your family exchange gifts around the tree. So prepare now or early, so you can best enjoy those moments and make this holiday season truly magical.