How Much Money Do You Need to Save to Buy a House?
Oct 06, 2022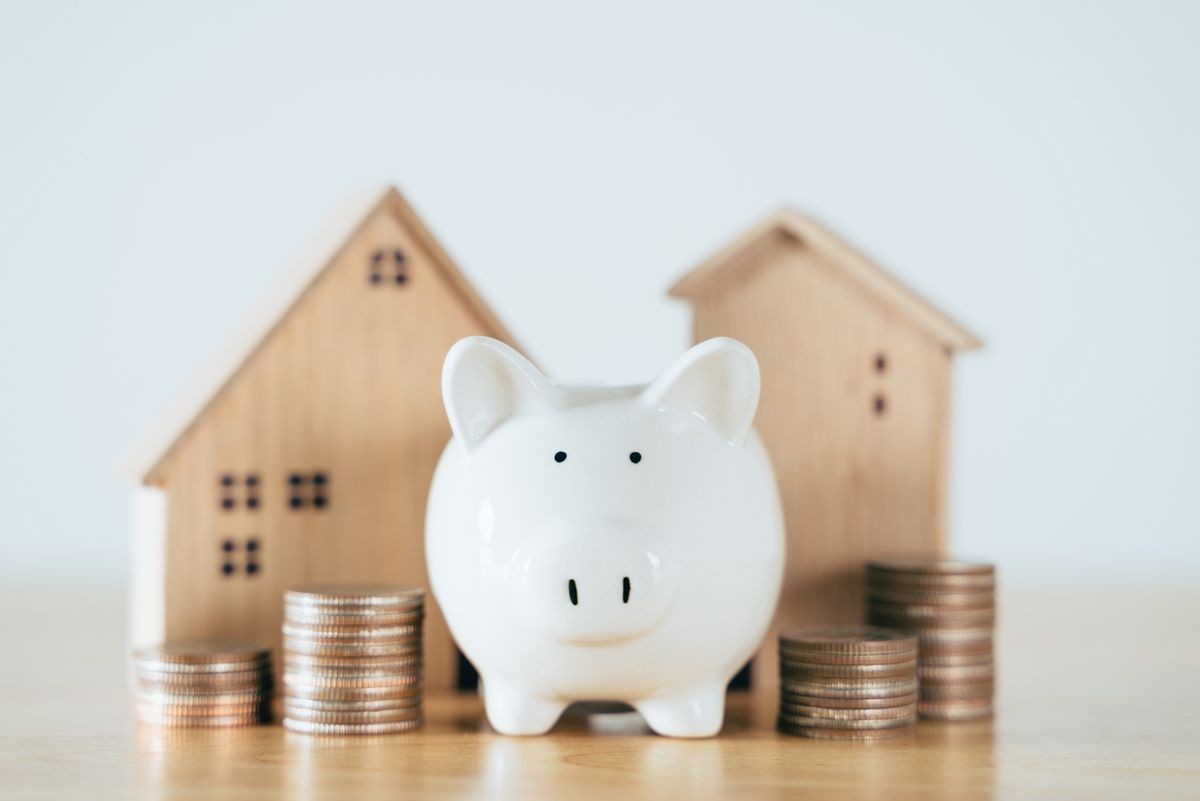 Did you know, average home prices have increased by 17% since 2017? Starting prices increased from $211,500 in 2017 to $247,600 in 2020. Making homeownership one of the most profitable and also most expensive investments you can make.
There is much more you need to consider. Closing costs are one example, which make up to 4% of the total cost of the home. You will also need to account for other costs such as insurance, taxes, moving costs, repair and maintenance, and emergency funds.
Not to worry, we are here to guide you. Here we will take a more in-depth look into each of these costs, and we have included some helpful money-saving tips to quickly get you moving to your dream home.
Key Takeaways
The costs which every home buyer should consider are the down payment, closing costs, prepaid expenses (escrow, taxes, insurance, and appraisals), unused utilities paid by the seller (such as water and electric), and savings reserves required by the lender (at least two months' worth of monthly mortgage payments).
A down payment is money paid upfront that does not come from the lender. A 20% down payment would relieve you from paying insurance costs, also referred to as Private Mortgage Insurance (PMI). Other government-backed programs enable you to pay a small down payment (minimum ranging between 0% and 3.5%), but insurance charges (PMI) would be added to your monthly mortgage payments.
Larger down payments can accommodate to offset a lower credit score, and high credit scores can somewhat offset a lower down payment.
Closing costs amount between 2%-4% of the total mortgage value. They are calculated differently between states and different lenders.
The best practice is to save up to 25% of your income. This would allow you to determine the monthly payment that you would be comfortable with.
Calculate the total mortgage amount that you need to buy and multiply that amount by your savings goal (or 0.25) to arrive at the target amount you need to save to buy your new home.
What is a Down Payment
Money that you need to have upfront towards the home price, and does not come from a lender. It is often expressed as a percentage of the total house price. A mortgage down payment deposit is a percentage of the current market value of the home which is determined by a third-party appraisal company's evaluation of the home and is paid off upfront by the borrower.
Say you signed a $200,000 purchase contract for the value of a home. The owner of the property will expect to receive the $200,000 when you lose the deal and sign the final documentation.
If you put $6,000 towards the price of the house, or put 3% in the down payment, the loan amount that you would receive from a mortgage lender would be $194,000. In other words, the lender will provide a 97% loan
If you pay $40,000 towards the price of the house or put 20% in a down payment, the lender will provide you with an 80% loan.
These loan percentages are often referred to as your Loan-to-Value ratio (LTV). This is an important term to understand as lenders often use it to describe the maximum loan amount a borrower would be eligible for.
For the lender, a down payment acts as insurance. Making a down payment tells the lender that you are invested, which means that you will be more likely to meet your monthly mortgage payments.
Different types of down payments are tied to different loan programs. Each program has a different minimum down payment requirement. Your lender will walk you through the different loan programs and their cost requirements.
Types of Down Payment: FHA, VA, USDA, and Conventional
As a first-time homebuyer, an option to consider is a government-backed loan. Since these loan programs are supported by the government, the minimum down payments is often small. Entities such as the FHA (Federal Housing Association), VA (Veteran Affairs), and USDA (United States Department of Agriculture) offer such loans.
FHA loans require between 3% to 3.5% down payment for borrowers with credit scores of 580 or higher
FHA borrowers with a lower credit score (500 – 579) must put at least 10% down.
Eligible VA loan borrowers can apply for mortgages without having to put any money down – this is a 100% LTV
Eligible USDA borrowers can also get a mortgage with a 100% LTV
Unfortunately, there is a caveat – government-backed loan applicants must pay for their MIP (Mortgage Insurance Premium) on their FHA and USDA loans, and a "Funding Fee" on VA loans which amounts to 2.3% of the home loan for first-time VA borrowers and 3.6% for repeat VA borrowers.
When it comes to conventional loans, however, things are a little different. Conventional loans also known as "conforming loans", have a set of guidelines that are established by government-supported agencies, namely Freddie Mac and Fannie Mae. Borrowers who put a small down payment (less than 20%) must buy PMI (Private Mortgage Insurance) to offset the risk of a small down payment to the lender. Putting down 20%, however, would relieve you from paying the PMI.
Basically, larger down payments can accommodate to offset a lower credit score, and high credit scores can somewhat offset a lower down payment.
Other Mortgage Costs to Consider
Now, this is where things can start to get a little complicated. If you are planning on buying a home and want to know how much you need to save, you will need to be aware of additional costs that will be a part of your mortgage.
Closing Costs
Closing costs are the last expenses that you will need to pay before signing off on your mortgage. Closing on a home can get expensive – typically amounting to 2% - 5% of the loan principal. There can be many components and variables included in closing costs, which often frustrates borrowers.
Here are two things you should keep in mind when it comes to closing costs.
Closing costs may differ from one state to the other. This is primarily due to differences in real estate taxes and mortgage "stamps" (which are government taxes that are set based on the amount of loan borrowed). Other factors that may impact the final price of your closing costs are appraisals and attorney rates as well as title insurance.
Closing costs may differ between lenders. This is because lenders will have different application fees and percentage points.
Luckily, however, borrowers have two options that would enable them to reduce or get rid of closing costs altogether.
Negotiate for the seller to pay your closing costs: this is only possible in certain areas.
Negotiate premium pricing with your lender: This will result in a higher interest rate which will increase your monthly mortgage payment amount.
Utility Adjustments
If the seller made any payments towards utilities before closing on the house, such as filling the heating oil tank, water, sewer, or trash removal services, you will need to reimburse the seller for the unused utilities.
The good news is these costs rarely amount to more than a few hundred dollars. You will typically settle these charges on the day of closing the house.
Other expenses such as homeowner's association (HOA) fees will fall under this type of cost. It may depend on which neighborhood the new house would be located in, but most homeowner association membership fees are paid on an annual basis.
If the seller paid a full year's fee you will need to pay off the rest of the year's months from the date of closing the house. So, if you closed on May 31st, you would need to pay off 7 months' worth of HOA fees.
On top of this, you must pay another upfront amount to HOA to get started, this is referred to as a "transfer fee."
These types of direct expenses cannot be paid off by the seller.
Lender-required "Cash Reserves"
Many first-time homebuyers may not be aware of this, but lenders require that you have a significant amount of cash left in savings after all closing costs are paid off.
This rule is set because lenders want to avoid buyers from going "closing broke". No lender wants their borrower to go into an early default. So, this ensures that the borrower will be able to make their payments during the first few months of moving into their new home.
Lenders will usually require that the lender holds two months' worth of mortgage payments in their savings. So, if you are paying $2,000 on your PITI (Principal, Interest, Tax, and Insurance), you need to have $4,000 reserved in your savings.
How Much Money Do You Need to Save?
| | | |
| --- | --- | --- |
| Down Payment | 10% of $200,000 | $20,000 |
| Closing Costs | 2.5% of $180,000 | $4,500 |
| Prepaid Expenses | 2% of $180,000 | $3,600 |
| Utility Adjustments | Estimated | $400 |
| Cash Reserves | $2,000/payment x2 | $4,000 |
| Total Cash Required | | $32,500 |
Your Guide to Saving to Meet your Down Payment
Here are some helpful tips on how to save to meet your home-buying expenses
Work out how much you can afford each month – A good best practice is to save 25% of your income on your mortgage payment. Setting more than that aside will leave you underprepared for emergencies and opportunities.
Calculate it: Write down how much income you generate each month and subtract the value of other debts and your monthly financial obligations. Then multiply this number by 0.25 to find out your monthly mortgage amount.
Calculate your total mortgage amount – Use your monthly mortgage payment to determine the total amount you will need to pay for your mortgage.
Calculate it: Try to input different numbers into the calculator, and create different scenarios before identifying your preferred total monthly payment.
Aim for 10% and 20% for your down payment – Ideally, you should aim to put 20% down as this reduces your monthly payment since you will not be paying for insurance.
Calculate it: To arrive at the target amount you need to save to buy a new home, multiply the total mortgage payment by the down payment percentage you chose to go with! Remember to write down the number and stick it up somewhere that is visible to you! (We found that the fridge works best!)
Helpful Tips for Saving for Your New Home
Track your spending!
Know how much you have on hand and set up savings goals.
Start a fund for your new home
Your next step is to take out your savings and put them into a fund dedicated to buying your new home.
Put more money towards your new home
Look for ways to reduce your budget so you can put more money towards your new home.
Cancel your cable TV membership
Make your food at home
Drink coffee at home
Cancel your gym memberships
Work overtime
Start a side hustle (Look into drop shipping and e-commerce)
Get a second job
Final Thoughts
First-time homebuyers are often discouraged from taking the step to invest in a home because they are often unclear about how much it truly costs to buy a home. When they do know, they may not have a clue about how much they will need to save every month.
Using the tips we have outlined here, is a great way to start.
Remember that our Premier Lending Experts are always available to address any concerns or inquiries that you may have about the home-buying process.
Book a free consultation session with a Premier Mortgage Advisor and fast-track your way to your dream home!
About the Author
Qais Hudhud is a copywriter and technology specialist at Premier Lending. For two years, Qais wrote articles that touched on banking and microfinance institutions. Later graduated in mortgages, where he worked alongside industry experts with over 11 years of experience in helping homeowners from the west coast to the east coast, achieve their dreams.
---

Key Metrics
No. of keywords used: 6
Keywords used:
How Much Do You Need to Save to Buy a House? - 1
Saving Money to Buy a House - 2
How Much Down Payment Do You Need? - 30
Closing Costs - 14
Becoming a Homeowner - 3

No of words: 1,941

No of images used: 1
Image alt-text description:
Figure 1: "Saving Money to Buy a House"
No of Back Links: 19
No of Links to Premier Lending: 17
No of Links to external websites: 2

URL Format: Premierlending.com/blog/How-Much-Money-Do-I-Need-To-Save-To-Buy-A-House
Meta-data description: "The costs every home buyer should consider are the down payment, closing costs, prepaid expenses that include, Unused utilities paid by the seller, savings reserves"