How to Set Effective New Year's Resolutions
Dec 31, 2022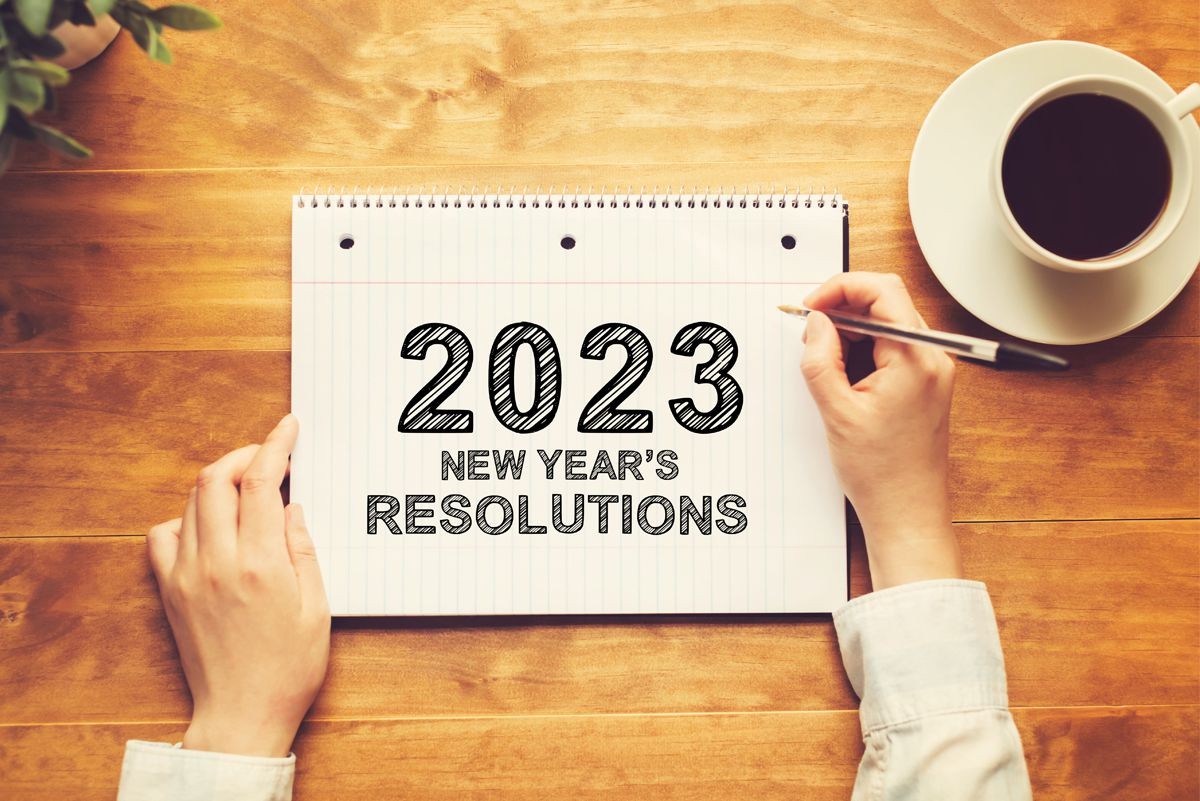 Whether you've been successful with New Year's resolutions in the past or not, research has shown that setting them is more beneficial than not. One study followed 159 people who set resolutions and 123 people who did not. Both groups shared similar demographic characteristics and had similar goals, but they had different outcomes. More than 45% of those who set resolutions were successful six months later, compared to only 4% of those who didn't.
The question isn't whether you should set New Year's resolutions but how you can set yourself up for success. It starts with selecting the right resolutions to begin with, so let's get started.

Step 1: Get Honest with Yourself
The first step to setting New Year's resolutions is always to determine what you really want to achieve in the upcoming year. The problem is that many people set goals based on what they feel pressured by society or loved ones to achieve or big dreams that they aren't ready to really work for just yet.
If you want to set yourself up for success, you need to choose goals that have two primary characteristics:
They're rooted in deep-seated personal motivations.
You believe you're ready to work towards these goals.

The first characteristic is all about finding your why and ensuring it will make you happy rather than someone else.

Here are some action steps to help you get clear on what you want:
Brainstorm a giant list of everything you could possibly achieve in the new year. Don't limit or censor yourself at this stage. Anything you think of should go on the list.
Go back through your list and circle, checkmark, or highlight any potential goals that make you feel excited. Which ones make you want to jump up and get started right now?
Think about or spend some time journaling why you want to achieve each of the goals you marked. Rule out any that are rooted in external motivations, which are factors from outside your own desires, needs, and dreams. Create a new list that contains only those rooted in your personal motivations.
Read through your new list and mark only those that you feel ready and prepared to seriously work towards.
That last step is important because readiness to change is essential to long-term success. These steps will lead you to goals that you really want to achieve for personal reasons and that you feel ready to tackle in the new year.

Step Two: Create Action Plans and Start NOW
You've done the hardest part of the work. The mission now is to deconstruct each of your resolutions, turning them into smaller goals that feel less overwhelming and more approachable. Your resolutions identify where you want to be at the end of the next year. What will it take to get there?
Start by breaking each resolution down into quarterly goals. Break the quarterly goals into monthly goals, and the monthly goals into weekly goals. Weekly goals become daily action steps. If you check off those action steps each day, you will hit your weekly, then monthly, then quarterly goals. Hitting each quarterly goal should leave you with a successful resolution at the end of the year.
You will have unexpected obstacles along the way, so don't expect it to go exactly according to plan. Simply adjust the short-term goals and get right back to checking off your daily action steps every single day. When you know that you're ready for the change that these resolutions require and show up for yourself daily, you will hit your goals - you may even surpass them.
Finally, start NOW. You don't have to wait until January 1 to start chasing your goals.
What can you do to get started today?