Seven Benefits of Homeownership
Oct 10, 2022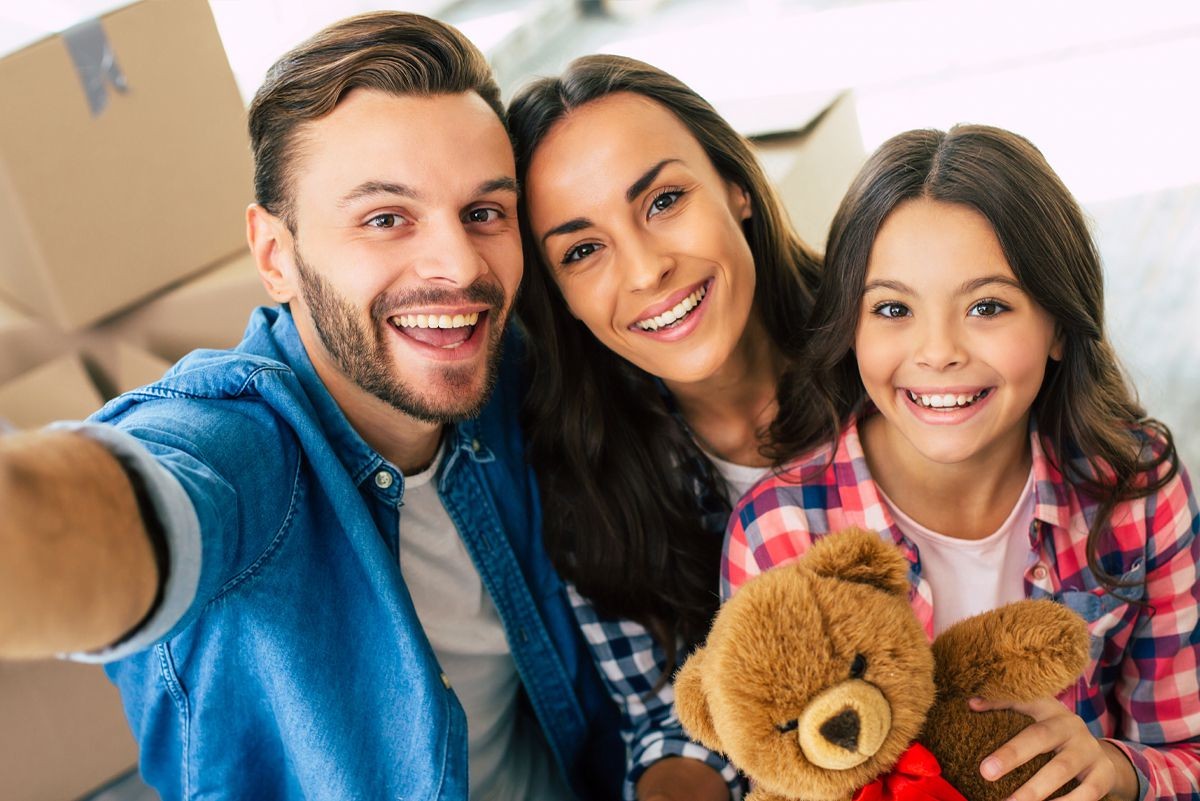 Buying a home, especially your first, may seem overwhelming. There are some obvious benefits, 'pros', to owning a home, are there any cons? And if so, can you prepare for them? As a first-time homebuyer, you're traveling into uncharted waters, and no one's home-purchasing experience is the same. Read on for some valuable tips on how to navigate your journey for your first home purchase.
Make Stable Payments
Before you even begin, first consider if buying a house is the right investment for you. If so, your home-purchasing journey begins with securing a mortgage loan.
Currently, the most popular mortgage type in the market is a fixed-rate mortgage. What exactly is a fixed-rate mortgage? It is an installment loan that has a fixed interest rate for the entire term of the loan.
Unlike renting, where year-on-year increases in cost are expected, as a homeowner, the stable monthly payments you make monthly go towards your overall mortgage and are predictable.
Payment changes will still occur even if you own the property, but those would be due to changes in insurance and property taxes – they are infrequent and payment changes are minimal.
An increase of $500 in yearly taxes would lead to a $40 increase in your monthly payments. Again, unlike renting, these changes are not very frequent in most areas – you are looking at a timeframe of 4 to 5 years!
Build Home Equity
"What is Home Equity and How do I build it?" this is one of the frequently asked questions we hear from our clients.
If you do not know what "home equity" is about, simply put, it is the value of your property's market value minus any liens that may be attached to the property. In other words, it is the value of your interest in the property.
For example, with a 20% down payment towards a mortgage of $100,000, you would have $20,000 in equity in the property.
The more payments you make toward the outstanding principal amount, the more equity you would have over time.
Consider also that any home improvements you make to your property would also increase your home equity. Additionally, as the market changes, the value of your house will change too, this may increase or decrease depending on the current market.
The sooner you buy your own house, the faster you can start to build your home equity.
Saves You Money
This may seem counterintuitive as there are significant upfront costs that are tied to buying a house. But that is what they are – upfront. In the long run, however, owning a home is far more cost-effective than renting.
Market news recently compared median rent prices to median sale prices across 24 states and determined that it was actually cheaper to purchase a home over any renting scenario. For example, in cities like Memphis and Tennessee rent could cost $914 a month! Twice as much as a mortgage in the same area which currently sits at around $462 a month.
Over time, you would potentially be savings thousands by owning your own home.
Reap the Benefits of Tax Savings
Another benefit to homeownership is the considerable tax savings that a homeowner can earn. As a homeowner, you are able to deduct the monthly interest on your mortgage.
You can always consult with an accountant to better understand how owning a home would impact your taxes.
Build and Improve Your Credit
A good tip for improving and building a healthy credit score is to increase the average length of credit.
The length of a mortgage is usually between 15 to 30 years, this makes buying a home a great way for improving your credit length.
Paying your mortgage bills on time reflects that you are a responsible borrower and for a lengthy amount of time, all of which enhances your credit score.
Invest Your Money
When you invest, you are expecting a return that would be equally if not more valuable than the amount invested. Buying a car is a financial investment, as an asset, you can sell a car for a certain amount of money.
Cars, however, are quick to depreciate, unlike real estate, where the value of the property could appreciate over the years. You can purchase a property that would be worth 2 times its purchase price 20 years down the line.
It is very important to forecast how the value of the home could appreciate over the years. While it may be difficult to forecast future home values, we recommend getting historical values from a real estate agent who can explain the trends in property values within an area.
Purchasing a home is an investment that has the most potential to appreciate with time.
Live in Stability
People who rent apartments rarely stay in the same place for a long period (+5 years). Buying a home takes a considerable financial investment, it is riskier, and takes a long time to repay (at least 10 years!). So, being prepared for a long commitment is necessary.
This makes it less likely for homeowners to move around in search of different houses, year after year, providing more stability. Another perk of owning a home!
Buying a home only to sell it a couple of years down the line can be expensive, considering that the equity built within this short time would not be enough. With low home equity, you will be responsible for the selling costs. Therefore, it's less likely to have rotating new neighbors in your neighborhood of homes, versus that of an apartment complex. Giving you an opportunity to build long-lasting relationships within your community.
Final Thoughts
We hope that by reading this article you get a clearer picture of some of the advantages of buying a home. If you are considering buying a house, perhaps going over some more home-buying tips would help you.
Would you like to find out if buying a home is the right step for you? Learn more about your options by booking a free consultation session with a Premier Lending Mortgage Advisor!
---
About the Author
Qais Hudhud is a copywriter and technology specialist at Premier Lending. For two years, Qais wrote articles that touched on banking and microfinance institutions. Later graduated in mortgages, where he worked alongside industry experts with over 11 years of experience in helping homeowners from the west coast to the east coast, achieve their dreams.