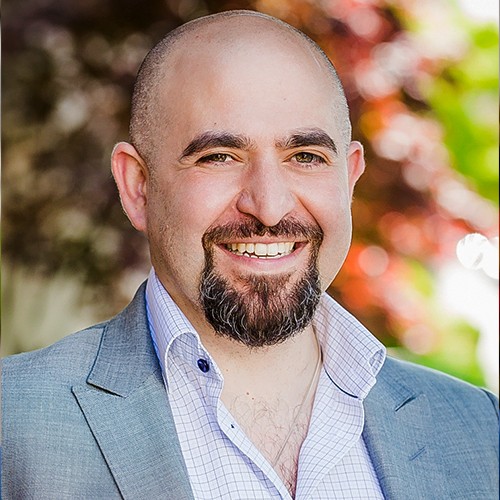 Faris Faraj
President
NMLS# 280174
About Faris Faraj
Faris Faraj is a Senior Mortgage Advisor and holds a California Real Estate License as well as NMLS certificate. Faris is the President of Premier Lending, Inc. after seven years as an Advisor at Specialty Funding in San Mateo. He has been in the mortgage industry since 2003. He is one of the Faraj brothers to have promised to deliver your keys in hand in 21 days! Part of Premier`s promises. He demands that Premier Lending professionals always strive to make clients feel comfortable, informed, and most importantly, appreciated. Birthday cards, home-delivered letters and frequent phone calls are just a few of the methods Premier Lending employs to build and maintain client relationships. Faris will focus on making sure your loan is closed on-time, your terms do not change, and that you are happy. Hands-on and proactive, Faris will oversee your loan through each critical milestone, he`ll maintain clear lines of communication, and work closely with you and your clients to ensure your loan process is smooth and quick. Faris now lives in Sausalito, California and he is an outgoing person with so many fun facts about him. He is into Racing cars and having a quality fun time with family and friends.
Opened Premier Lending with the focus of making a difference
Helped over 80 families a year realize their estate dreams
Pledging to closing your loans on time, EVERYTIME
Certified Mortgage Planner
Trains Realtors and Loan Officers how to build a great business
Nickname: Faris
Your Proudest Achievement: Being one of three Managing Partners to create Premier Lending, Inc.
Your Biggest Challenge: Graduating from Michigan State University with a Bachelor of Arts with a Major in Supply Chain Management.
Your Greatest Strength: I truly love my clients. Take a complicated situation and make it easy.
Favorite Holiday: Christmas. Always nice to be around the family.
Childhood Dream Job: Race car driver.
What Cheers you up: Being around friends, family and enjoying a great meal.

READY TO GET STARTED?
Jump right into our easy online application or reach out to
one of our loan experts to learn more about your mortgage options.
Licensed States
Arizona Mortgage Banker Lending License #1031542 | CA DBO280174 | Delaware License #MLO-280174 | GA Residential Mortgage Licensee #280174 | ID License #MLO-2080280174 | IL Residential Mortgage License #MB031.0073896 | KY #MC771724 | MI - #FR 280174 | NC - L-280174 | OR - #ML280174 | SC #MLO - 280174 | TX-SML Mortgage Banker Registration 280174 | Virginia Lender and Broker Licensee #MLO-60283VA | WA: Consumer Loan Company License MLO-280174 | DRE# 01358309